Collective Membership
Free Ride is a volunteer run organizations that operates on the the hard work of its members. Collective membership is structured in two levels: standard member and collective council member.
Standard Membership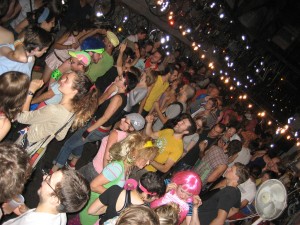 Most members of the collective volunteer by coming to volunteer night and by assisting during open shop. Assistance at open shop typically includes giving mechanical help so people can make repairs and staffing to open/close and answer questions that newcomers have.
Standard members get free access to the space and tools during open shop, get discounts to new parts, and are able to pay for used parts and classes with volunteer hours.
Standard Membership Requirements
Membership in the collective requires: Work or pay, combination equivalent to 4 hours at $8 / hour. OR Complete the Earn-A-Bike program.
Collective Council Membership
The collective council is the governing body of Free Ride and usually has between six to twelve members. Collective members take on more responsibility and also receive more benefits than standard members. To learn more about being on the collective council, stop by at any meeting. Meetings are open to everybody and participation at two meetings are required for membership on the collective council.
Collective Council Membership Requirements
Meet standard membership requirements
Work 12 additional hours (that's 16 total!) per quarter
Participate at 2 council or subcommittee meetings per quarter