After almost 5 years  we are excited as an organization because we now have REAL lights. We can see down the bike corridor it's amazing and it's just bright everywhere no more squinting to see those small parts !! Check out some of the photo's and or stop into the shop yourself! We would like to thank Boden Electric (412) 781-8899 for getting the job done in a quick and professional manner.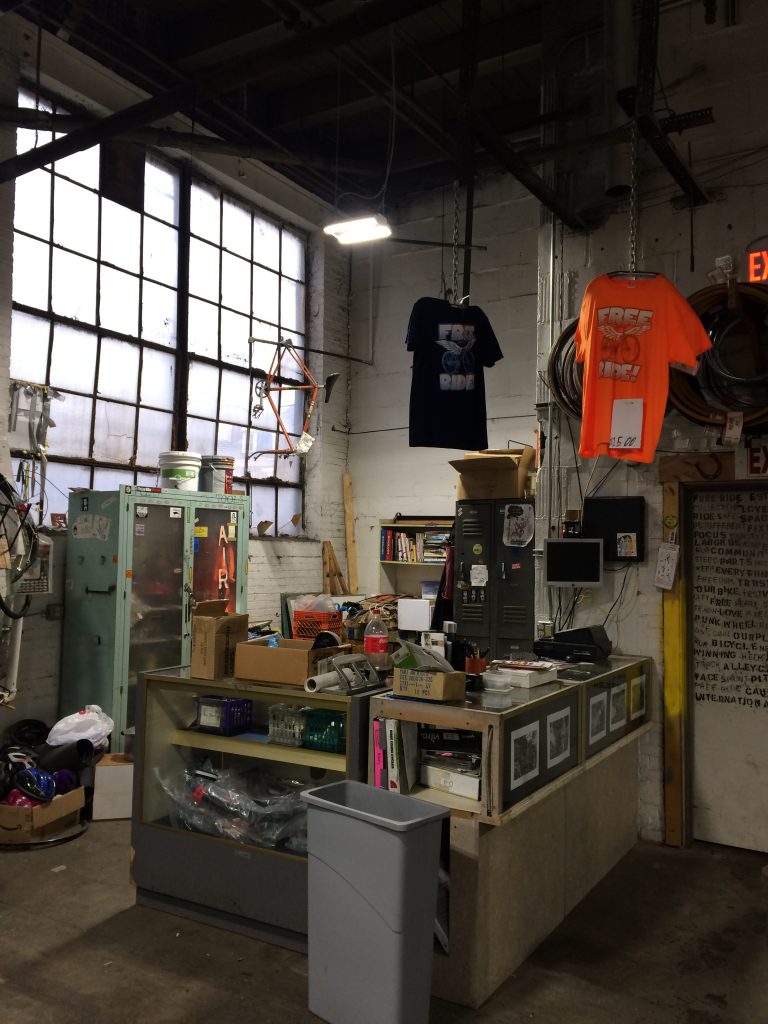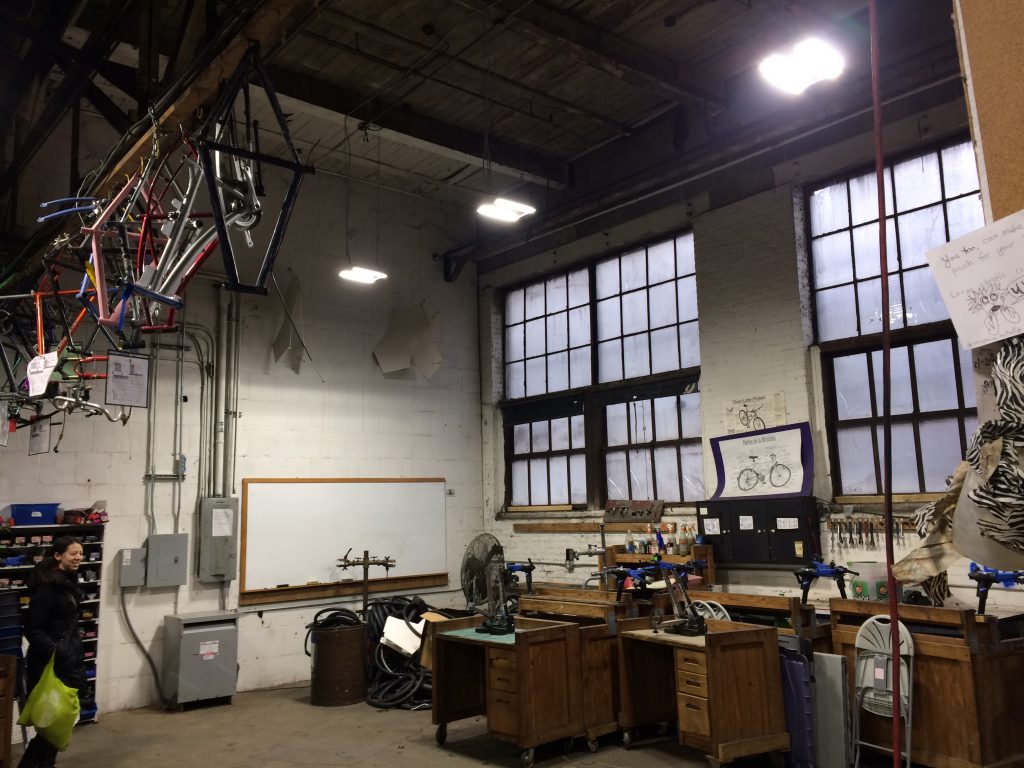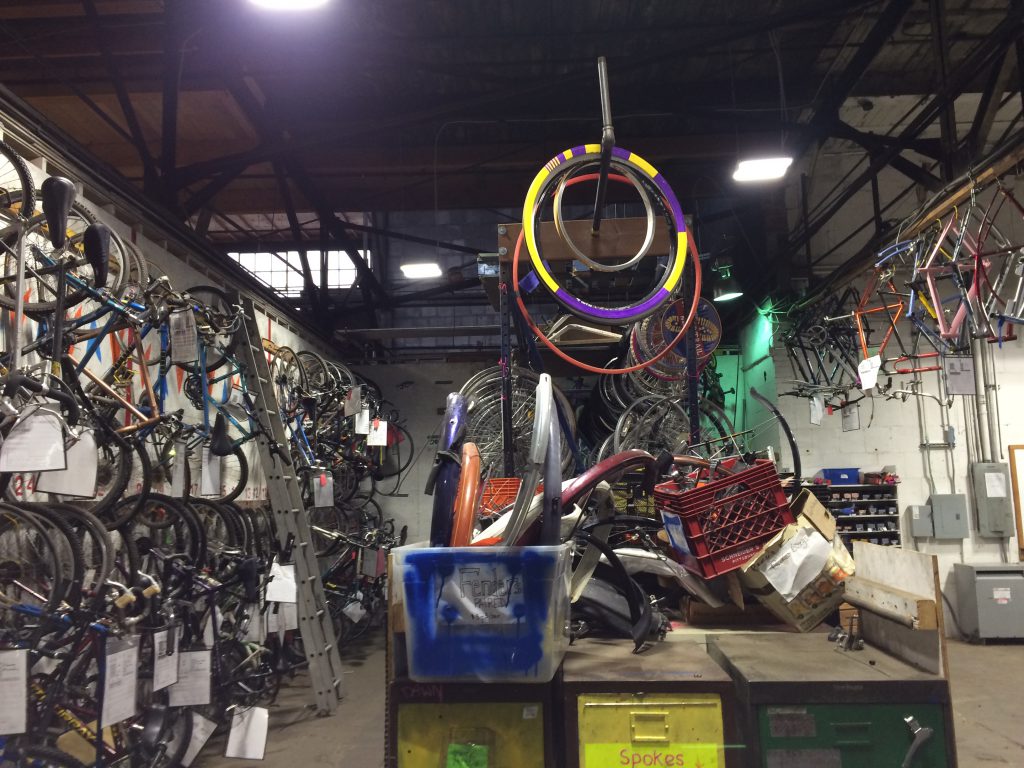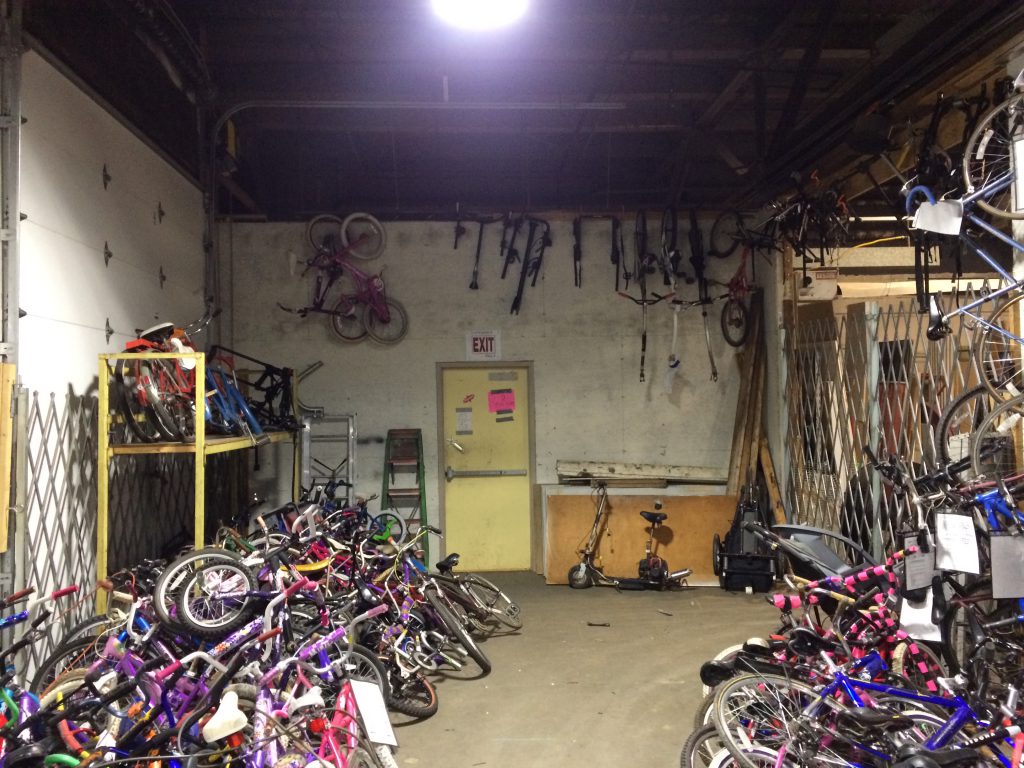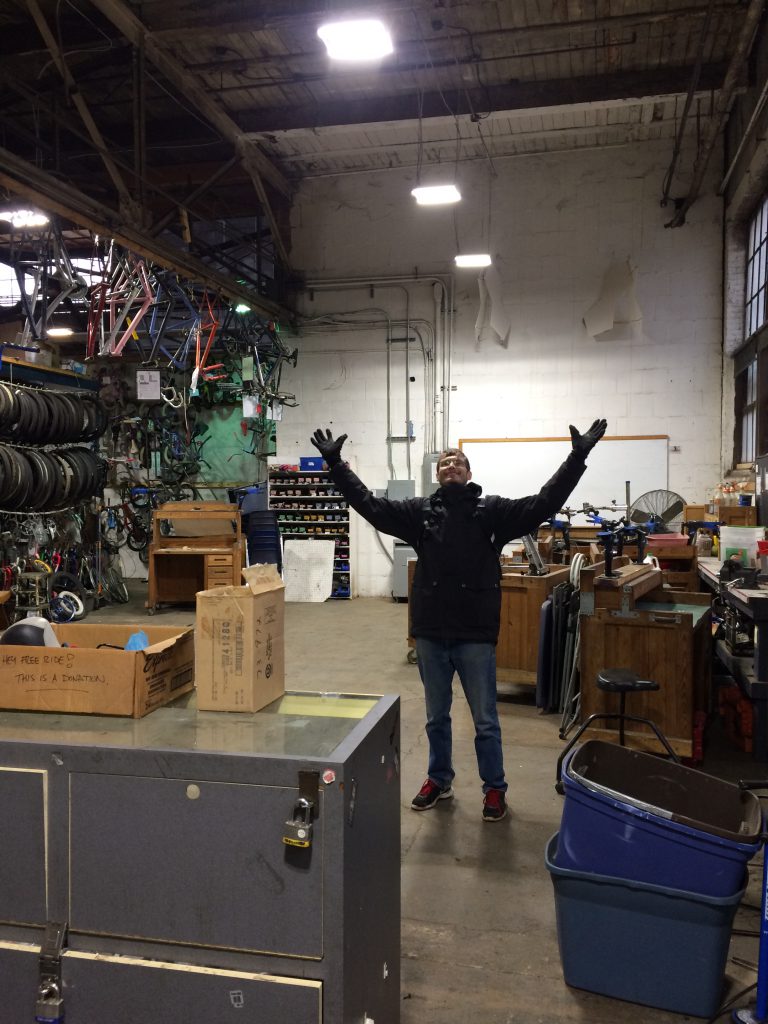 It cost us a bundle but it was well worth it. Would could always use donations to help with the cost of the upgrade.
All donations are tax-deductible, as we are recognized by the IRS as a non-profit organization.
Thank you!
Donate to General Free Ride Fund
We're using PayPal to process payments now.