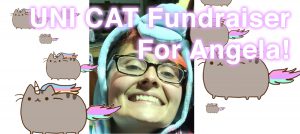 One of Free Rides Staffers and volunteer Angela was hit by a car while she was riding her bicycle on Penn Ave. She is in critical but stable condition. Free Ride is taking donations to help her with her bills and expenses. Any Amount will help. Click the PAYPAL button to donate. We are also having a fund raiser / Alley Cat on May 22nd go here to view the event Page
Now Started Tuesdays and Sundays!
Adult Mechanic's Classes
Free Ride is a bicycle recycling and education facility focused on teaching the do-it-yourself approach to bicycle repair and maintenance. There is that old saying "if you give a person a mango they will eat for one day but if you teach them how to fish they will eat for a lifetime." That is our basic philosophy at Free Ride.